Comics, Web Development, Maths and Physics, Games and more...
Welcome to my humble home, a place of creations and thingamajigs, a repository of bits and bobs. Enjoy my stuff... but tread carefully, and click softly, for a hybrid monster of science and art lurks amongst these pages and should you wake this beast you may find yourself forever trapped between worlds.
Latest updates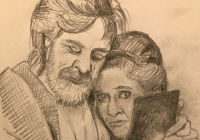 Trying to get back into some drawing after a little while, here's some sketches of Star Wars characters!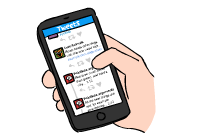 Single page applications offer some interesting caching problems. With URLs representing state in the application rather than the content being served, and each separate URL serving the same application framework, how can we efficiently cache this framework? Here I look at how this may be behaving in a typical app, and how we can improve the situation by using service workers.
Check out the new comic Adult, Single in the series Random Comics - Unclassifiable random misfit comics from cjwainwright.co.uk
Check out the new comic Dinnertime in the series Random Comics - Unclassifiable random misfit comics from cjwainwright.co.uk